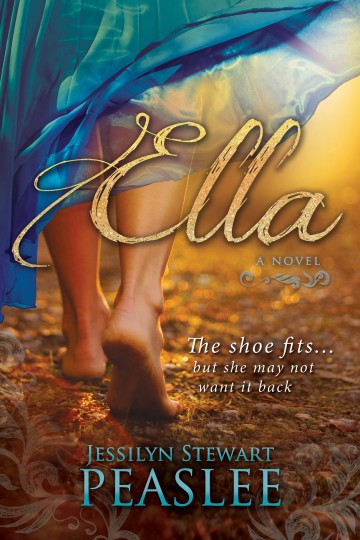 Ella
Jessilyn Stewart Peaslee
As soon as I felt the warmth from the fire, I realized I was freezing. The thought of leaving the delicious heat sent chills through me and I couldn't bear to abandon it. I stretched out my weary body on the hearth, not caring about the cinders and soot that clung to me. I untied my shawl, placed it under my head and lay down, and watched the flames dance to a song I couldn't hear.
Without the help of mice, magic, or fairy godmothers, the reserved yet resilient Ella Blakeley must find within herself the courage to overcome almost insurmountable obstacles, combat feelings of loneliness and worthlessness, forgive the unrepentant, and open her eyes and heart to the selfless and patient nature of true love. Through sacrifice and perseverance, Ella slowly rises from the cinders in her soul to make the transformation from mere survival to truly living and loving.
Available now!